NETWORK of WOMEN MEDIATORS of SOUTH CAUCASUS FOR SINCERITY, TRUTH AND TRUST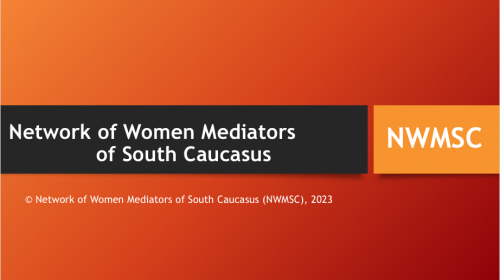 The document is created within the Global Partnership for the Prevention of Armed Conflict (GPPAC) Emergency Fund Program. As a network for the prevention of armed conflict, it is important that GPPAC can respond swiftly and adequately in situations that are at risk of becoming violent, or where violence could escalate.
See the document in Russian and English languages.
Downloads:

კონფლიქტებისა და მოლაპარაკების საერთაშორისო კვლევითი ცენტრი
International Center on Conflict and Negotiation
Международный Центр по Конфликтам и Переговорам