Training for Students in Tbilisi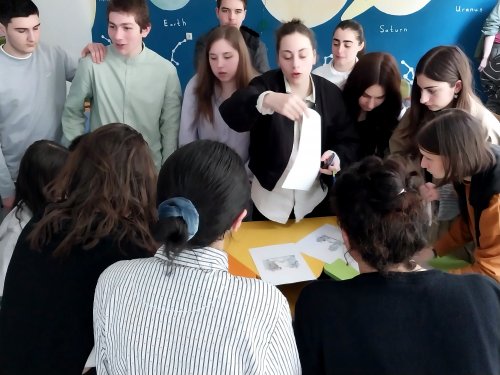 On April 26, within the framework of the GPPAC South Caucasus Program, the International Center on Conflict and Negotiation (ICCN) conducted a training seminar on conflict prevention and management for students in the #133 Public School. Specifically, the following topics were discussed in an interactive mode: conflicts, their types, and constituent elements, conflict dynamics, escalation - de-escalation. Practical exercises, eye-catching video films, as well as comics - "9 steps of escalation". 23 participants attended the training seminar.
Some feedback from participants:
1/ "The workshop was quite interesting. I received a lot of new information and I will probably need time to absorb it".
2/ "I learned how uncontrolled emotions can cause conflict and how to manage them".

კონფლიქტებისა და მოლაპარაკების საერთაშორისო კვლევითი ცენტრი
International Center on Conflict and Negotiation
Международный Центр по Конфликтам и Переговорам
1994