Peace Advocacy for Conflict Prevention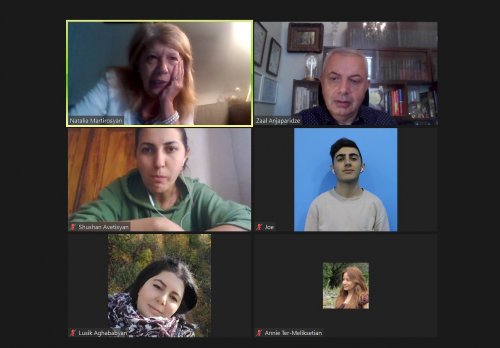 On October 7, as part of the Global Partnership for the Prevention of Armed Conflict (GPPAC) South Caucasus Dialogue Program, ICCN held a webinar for the Armenian youth peace practitioners on methods of peace advocacy.
Participants presented the youth's viewpoints on peace activities and advocacy tools.
A discussion of peace problems and ways to overcome them in the regional and national contexts was held.

კონფლიქტებისა და მოლაპარაკების საერთაშორისო კვლევითი ცენტრი
International Center on Conflict and Negotiation
Международный Центр по Конфликтам и Переговорам