Relations with the South Caucasus States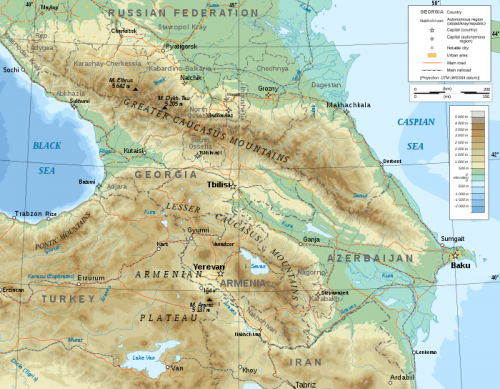 Caucasus is a geographic region between the Black Sea and the Caspian Sea, and mainly occupied by Armenia, Azerbaijan, Georgia (South Caucasus), and parts of Southern Russia (North Caucasus).
Some important agreements towards normalisation of relations with the South Caucasus States are provided here.
Turkey and Armenia
2018, 1 March - Armenian President Serzh Sargsyan tells a National Security Council (NSC) meeting that the Protocols are annulled.
"As a result of discussions, President Serzh Sargsyan signed a decree and a national security council approved a procedure of annulling protocols which have been signed on October 10, 2009," the presidency press service said in a statement.
2010, 22 April - President Serzh Sargsyan Announces Suspension of Protocols. President made a televised announcement on the process of normalization between Armenia and Turkey. The president said that Turkey was not ready for the normalization process, that the preconditions set forth by Turkey were unacceptable, and that "the pointless efforts of making the dialogue between Armenia and Turkey an end in itself" were also unacceptable.
2009, 10 October - The Zurich Protocols refer to two bilateral protocols signed by Armenia and Turkey that envisioned starting the process of normalizing relations between the two countries. The foreign ministers, Ahmet Davutoğlu for Turkey and Eduard Nalbandyan for Armenia, signed in Zurich the two protocols in a ceremony attended also by then U.S. Secretary of State Hillary Clinton, EU High Representative for Common Foreign and Security Policy Javier Solana, French Minister of Foreign Affairs Bernard Kouchner and Foreign Minister of Russia Sergey Lavrov.

კონფლიქტებისა და მოლაპარაკების საერთაშორისო კვლევითი ცენტრი
International Center on Conflict and Negotiation
Международный Центр по Конфликтам и Переговорам