MIKHEIL CHACHKHUNASHVILI - THE MAN OF CONSCIENCE OF CIVIL SOCIETY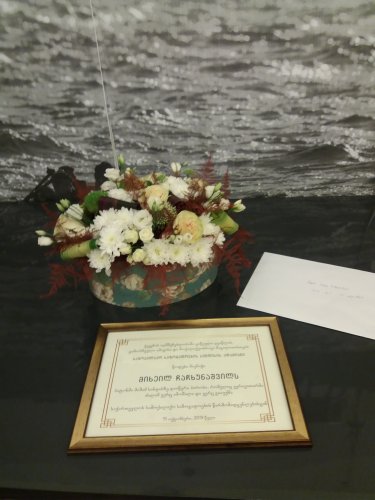 On October 15, 2019, Mr. Mikheil Chachkhunashvili was awarded the title THE MAN OF CONSCIENCE OF CIVIL SOCIETY. The title is conferred by representatives of Civil Society of Georgia. The award ceremony took place at Frontline Georgia Club (62 L.Asatiani Street, Tbilisi, Georgia), 17:00 Tbilisi Time. Colleagues, friends and family members of Mr. Mikheil Chachkhunashvili and representatives of society attended the event.
The initiative was addressed to recognize an outstanding contribution and reward honored people, thus to enhance the historical memory of Georgian civil society.
International Center on Conflict and Negotiation will continue its work in this direction.

კონფლიქტებისა და მოლაპარაკების საერთაშორისო კვლევითი ცენტრი
International Center on Conflict and Negotiation
Международный Центр по Конфликтам и Переговорам
24+ მშვიდობის მშენებლობაში
24+ in peacebuilding
24+ в миростроительстве