The Regional Steering Group (RSG) of the South Caucasus Networking Partnership Meeting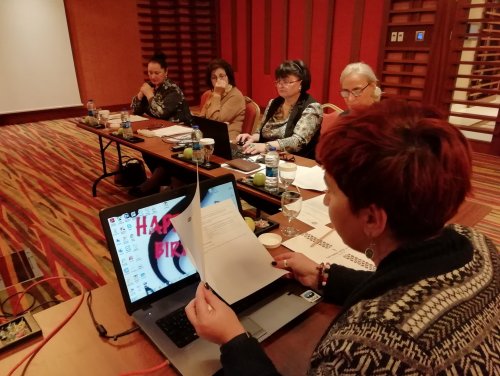 The annual Regional Steering Group (RSG) meeting of the South Caucasus Networking Partnership under the International Center on Conflict and Negotiation (ICCN) and The Globa Partnership for Preventing Armed Conflict (GPPAC) held on December 12-13, 2018 in Istanbul, Turkey. The meeting was attended by the partners from Abkhazia and South Ossetia, Georgia, Armenia, Nagorno-Karabakh, Azerbaijan.
The meeting participants discussed the situation regarding the peacebuilding processes of the region alongside with the activities conducted during the year. The 2019 Action Plan and the Priorities were were also discussed and elaborated at the meeting.
The South Caucasus Networking Partnership members unanimously decided to actively engage the new generation of experts in the activities of 2019 and strengthen the youth direction. Strengthening The Network of Women Mediators of South Caucasus (NWMSC) remains as a priority alongside with the Georgian-Armenian-Azerbaijanian Peace Dialogue processes.
GPPAC unites 14 Regional Networks worldwide. The ICCN represents GPPAC and is a Regional Secretariat of South Caucasus since 2004.

კონფლიქტებისა და მოლაპარაკების საერთაშორისო კვლევითი ცენტრი
International Center on Conflict and Negotiation
Международный Центр по Конфликтам и Переговорам
24+ მშვიდობის მშენებლობაში
24+ in peacebuilding
24+ в миростроительстве