The 70th Birth Anniversary of Professor George Khutsishvili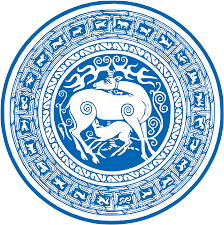 On November 20, at 3pm, Ivane Javakhishvili Tbilisi State University (TSU) will mark the 70th birth anniversary of Professor George Khutsishvili.
Speakers will talk about George Khutsishvili's activities and his contribution to peaceful resolution of conflicts and peacebuilding in Georgia and the Caucasus region.
A presentation of Prof. Giorgi Khutsishvili's works will also be held at the event.
Address: I. Chavchavadze Ave., 1, TSU, 1st Building, conference hall.
https://www.tsu.ge/en/government/administration/departments/pr/announcement/X8Kyz5UQOJFCfOn6/?p=1

კონფლიქტებისა და მოლაპარაკების საერთაშორისო კვლევითი ცენტრი
International Center on Conflict and Negotiation
Международный Центр по Конфликтам и Переговорам
24+ მშვიდობის მშენებლობაში
24+ in peacebuilding
24+ в миростроительстве