The Five Years are Marked Since Doctor of Philosophy, Professor George Khutsishvili's Passing on 4th of October 2013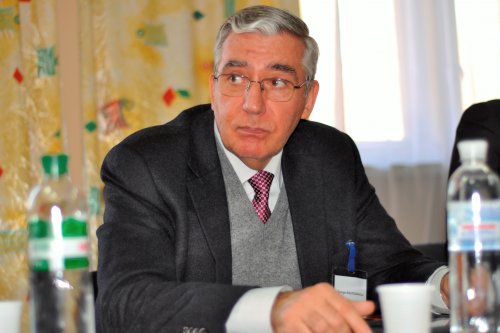 DEAR COLLEAGUES, PARTNERS, DEAR FRIENDS
4th of October, 2018 Tbilisi, Georgia
On this significant yet sorrowful day, five years are marked since Doctor of Philosophy, Professor George Khutsishvili's passing on 4th of October 2013.
The past five years have been a challenging time for the ICCN as an Organization, having had multiple important programmes to be administered. In spite of all of this, we have successfully accomplished up to 10 major projects, as well as numerous key activities.
Together with handling high-level projects, our Organization has since published five books that bound Prof. Khutsishvili's selected articles, monographs and works (scientific, as well as literary) in the fields of Peace and Conflict studies and Philosophy, respectively, apart from other numerous field-oriented publications.
In its tireless endeavor of almost 25 years to find nonviolent ways for conflict resolution and establishment of lasting peace in Georgia and South Caucasus, the International Center on Conflict and Negotiation is expressing sincere thankfulness to You for commemorating Prof. George Khutsishvili's paramount contribution to the conflict settlement and peacebuilding in Georgia and Caucasus, and for carrying the memory of Him in your hearts.
Thank you for supporting ICCN during whole this time. Thank you for being our trustworthy Partners and Colleagues. We deeply value your high-yielding cooperation and time-tested partnership.
Downloads:

კონფლიქტებისა და მოლაპარაკების საერთაშორისო კვლევითი ცენტრი
International Center on Conflict and Negotiation
Международный Центр по Конфликтам и Переговорам
24+ მშვიდობის მშენებლობაში
24+ in peacebuilding
24+ в миростроительстве