A Gendered Perspective: Livestock Husbandry in Kvemo Kartli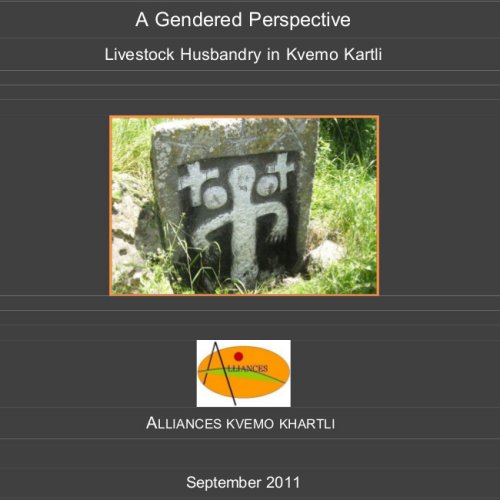 The International Center on Conflict and Negotiation (ICCN) implements the Market Alliances against Poverty program in Kvemo Kartli region (Alliances-KK) in partnership with Mercy Corps. The programme is funded by the Swiss Agency for Development and Cooperation (SDC). The goal of the programme is to contribute to poverty alleviation and the transition to a durable market economy for the livestock sector in the Kvemo-Kartli region of Georgia. ICCN will work in the target area of Dmanisi, Tsalka and Tetritskaro municipalities. The ICCN component in the program covers good governance issues, involvement of women and the provision of a gendered perspective to project interventions and the introduction and application of Disaster Relief Reduction (DRR) through working with local government structures.
The project will facilitate the three local municipalities to have enhanced capacity to support the growth of a robust and durable agricultural sector which is more applicable and accessible for women and ensures integration of gender sensitive approaches and practice.
The planning of interventions will be based on the proper study of the region. Familiarity with its social-economic, cultural and political characteristics are essential for better understanding the causes of existing needs and the roots of widespread problems.
Women and men face distinct differences in status, perceived roles and responsibilities and access to a variety of resources, ranging from the economic to the political.
This report represents a study of the general gender context in Georgia and focused research into the gender situation in Kvemo Kartli with a special emphasis on livestock husbandry and governance in the 3 municipalities of: Dmanisi, Tsalka and Tetritskaro.
Downloads:

კონფლიქტებისა და მოლაპარაკების საერთაშორისო კვლევითი ცენტრი
International Center on Conflict and Negotiation
Международный Центр по Конфликтам и Переговорам
24+ მშვიდობის მშენებლობაში
24+ in peacebuilding
24+ в миростроительстве